ATC TRAINING REQUEST
Welcome,

Here is a small tutorial how to proceed in order to request an ATC training. Please follow the next steps:
STEP1
Unfold the Controllers tab and click on the Controller Training.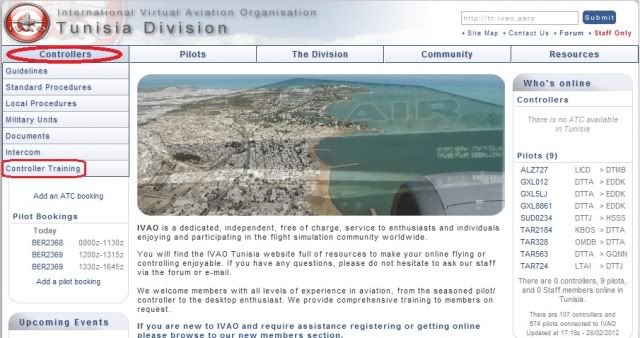 STEP2
IMPORTANT: If you have already created an account in the Pilot Training tab, you don't need to register another in the Controller Training ! use the same account. Login and skip to STEP4.
Now you have to create an account: Click Register.
Fill in the following information: Your VID, name, e-mail and choose a password then click Submit: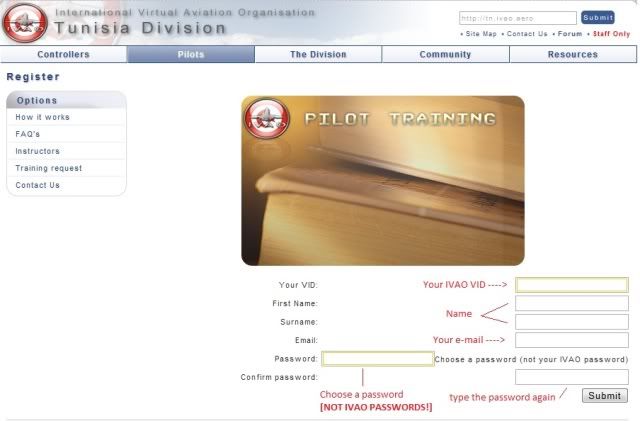 STEP3
Now you have created an account, you can login. Enter your VID and the password you have created:
Once you've logged in, click on the Update Profile tab:
Enter the following information: Password (you can leave the one you already created or create here new one), email, name, your ratings and your location. Click Submit
IMPORTANT: When you create an account in the Controller Training tab, you don't need to create another in the Pilot Training ! it will be the same account.
Before requesting a training make sure you are ready for it.
First refer to the exam briefing guides: Click on the image.
When you are ready to request a training, click on the Training request tab.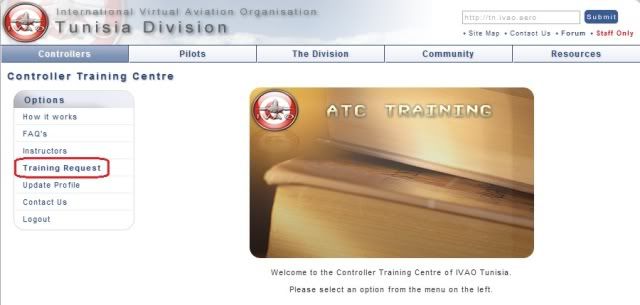 Now you have to fill in your training request form:
Speciality: Software(Ivac), ADC, APC or ACC.
Airfield: The location where you want to train *DTTA, DTMB, DTNH...)
Preferred dates: Choose three dates of your availability when you have time for the training.
Comments: Write short information about your training needs.
When you're done, click Send Training Request: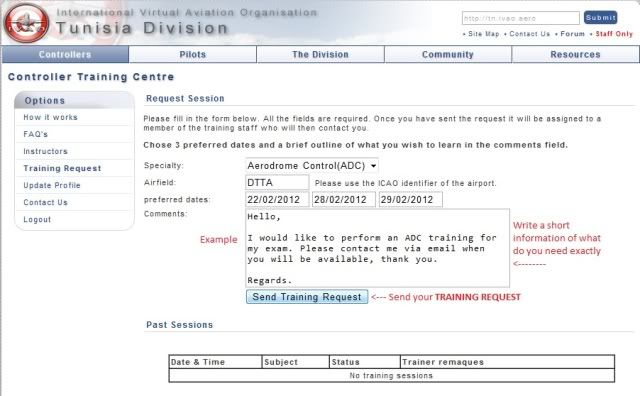 Now your request should be registred - you can see its status below.
You will be informed via e-mail when your training will be assigned and the status will change.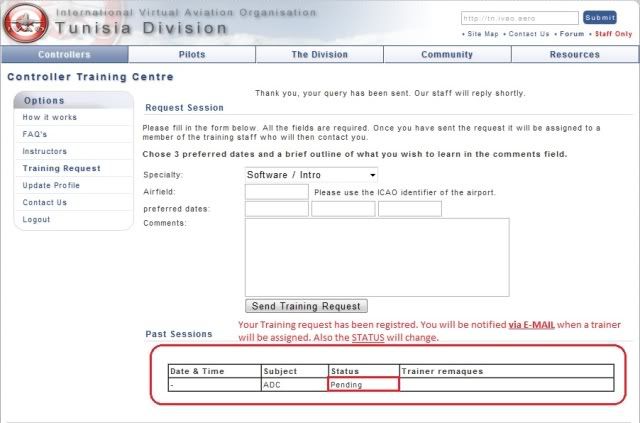 If you have any questions, please contact the Training Department